Fluenta Concealed Flushing Cistern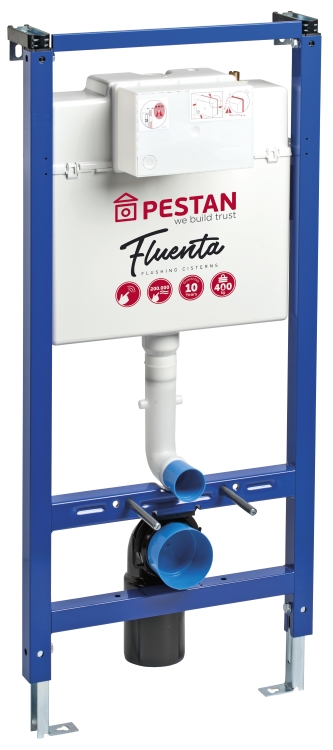 The advantages of Fluenta concealed flushing cisterns are perfect functioning in terms of economical and silent flushing, they are invisible in space so that they will ideally fit in small bathrooms, and in large ones they will contribute to better functionality and satisfy the aesthetic requirements of users. A wide selection of flushing plates will fit with any interior.
By choosing one of the Play, Active, Onyx, or Diamond flushing plates and the Confluo or Evolution drain, you will create the perfect pair that will meet your requirements by all standards, and the ambiance in which you stay will exude elegance and a pleasant atmosphere.
Installation method:
Installation in prefabricated walls
As a self-supporting element for pre-wall installation in drywalls
For pre-wall angle installation
For universal installation into solid walls
Properties:
Drywall element for wall-mounted toilets with a convealed flushing cistern
Concealed element height: 115cm
Concealed element width: 55cm
For frontal activation
Used for mounting a dual flushing plate
Possibility to mount start-stop flushing plate
Flushing cistern is insulated against condensation
Silent HDV filling valve