After a one-year break, the 42nd edition of the BIG 5 Show was held in Dubai. More than 1200 exhibitors from 50 countries attended this important and the most influential event for the Middle East, Africa, and South Asia and tried to find a way to accelerate market growth after the impact of the Covid-19 pandemic with an offer of the latest solutions and products.  Also, more than 150  speakers offered more than 70 talks to the visitors to stay up to date on trends in the construction sector and find out what is new. The show was extremely well attended and we have positive impressions.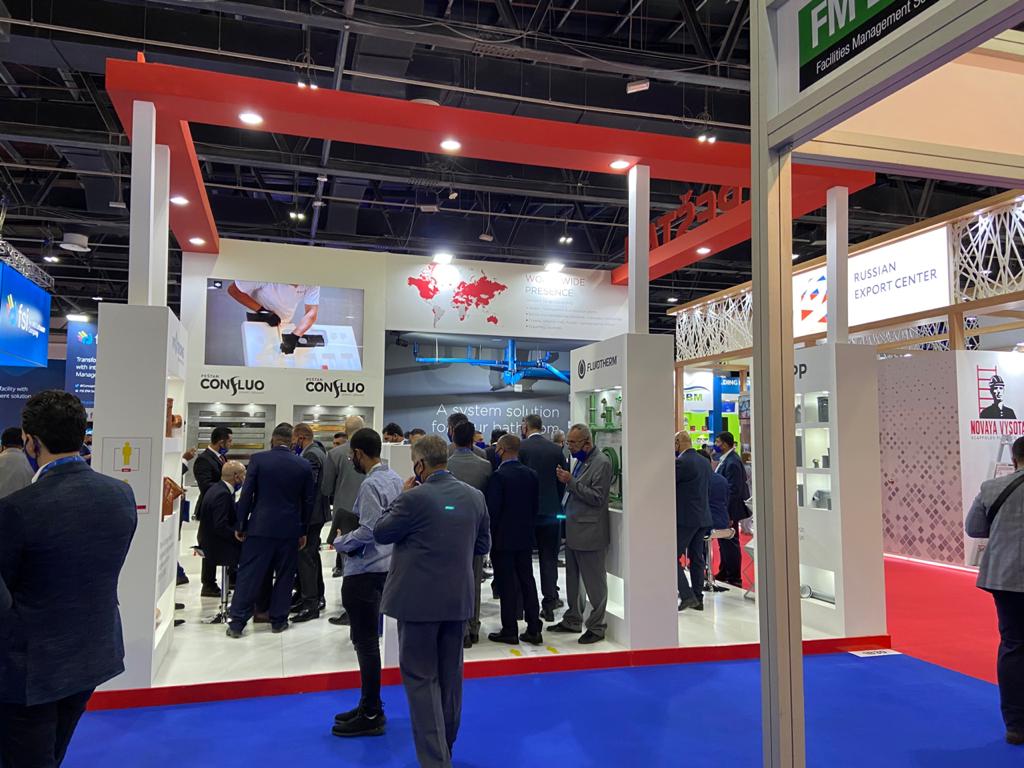 The stand of the Peštan company was well visited and perceived by professional visitors from Iraq, India, etc., this time too. The great attention of visitors was attracted by the complete system solution for the bathroom that we offered and which really made us different from other exhibitors that exhibited in our sector too. In a completely original way, in the bathroom, was shown the installation of the S-Line pipe, with P-TRAP, Floor TRAP  which is customized to the conditions and method of installation for the Middle East market, but also the complete installation of PPR pipes on the wall and floor installation of HTPP pipes and fittings, drain, concealed flushing cistern and sanitary solutions typical for the European market.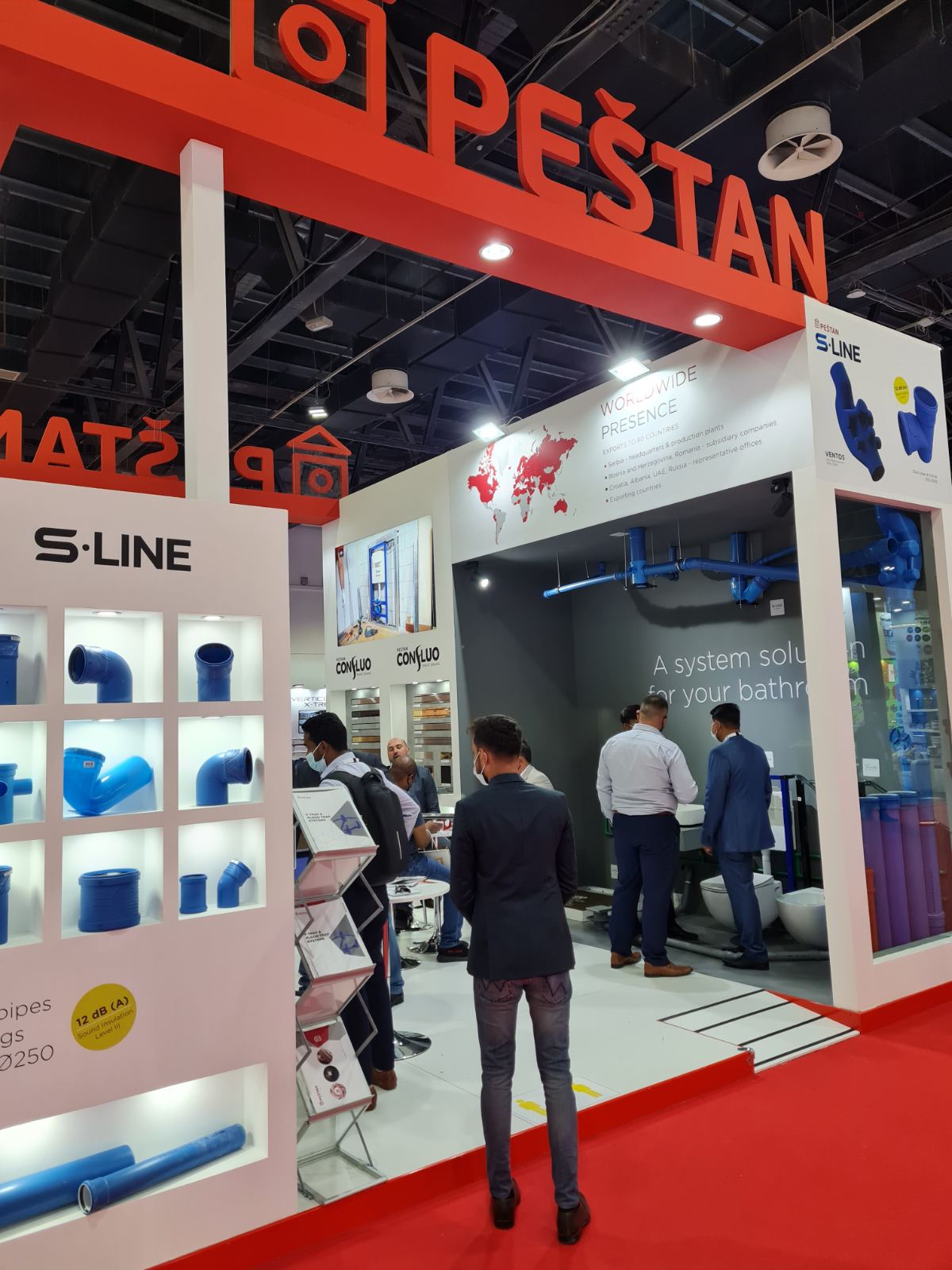 It was really interesting to see the combination of installations typical of both markets in one place. We can freely say that the entire offer of the system solution for the bathroom was a really great idea and that it was well-received by customers, as it was evidenced by the business agreements concluded during the fair.
Besides the new products of the Confluo brand, the new products of the Fluenta brand were premiere shown, as well as all products from Pipe Solutions.