Based on a long-term strategy focused on human resources and developing relationships with the local community, Peštan builds and maintains quality relationships with educational institutions in Arandjelovac and the surrounding area. This includes different levels of cooperation with educational institutions among the others, organizing pupils' visits to the company, and getting them acquainted with the work processes.
VISITS OF PUPILS FROM ARANĐELOVAC AND SMEDEREVSKA PALANKA
Last month, we had the opportunity to host pupils of the fourth grade from the high school of chemical technology "Žikica Damnjanović" in Smederevska Palanka and pupils of the eighth grade from the elementary school "Svetolik Ranković" in Arandjelovac, introduce them to the company Peštan and show the most important parts of the company.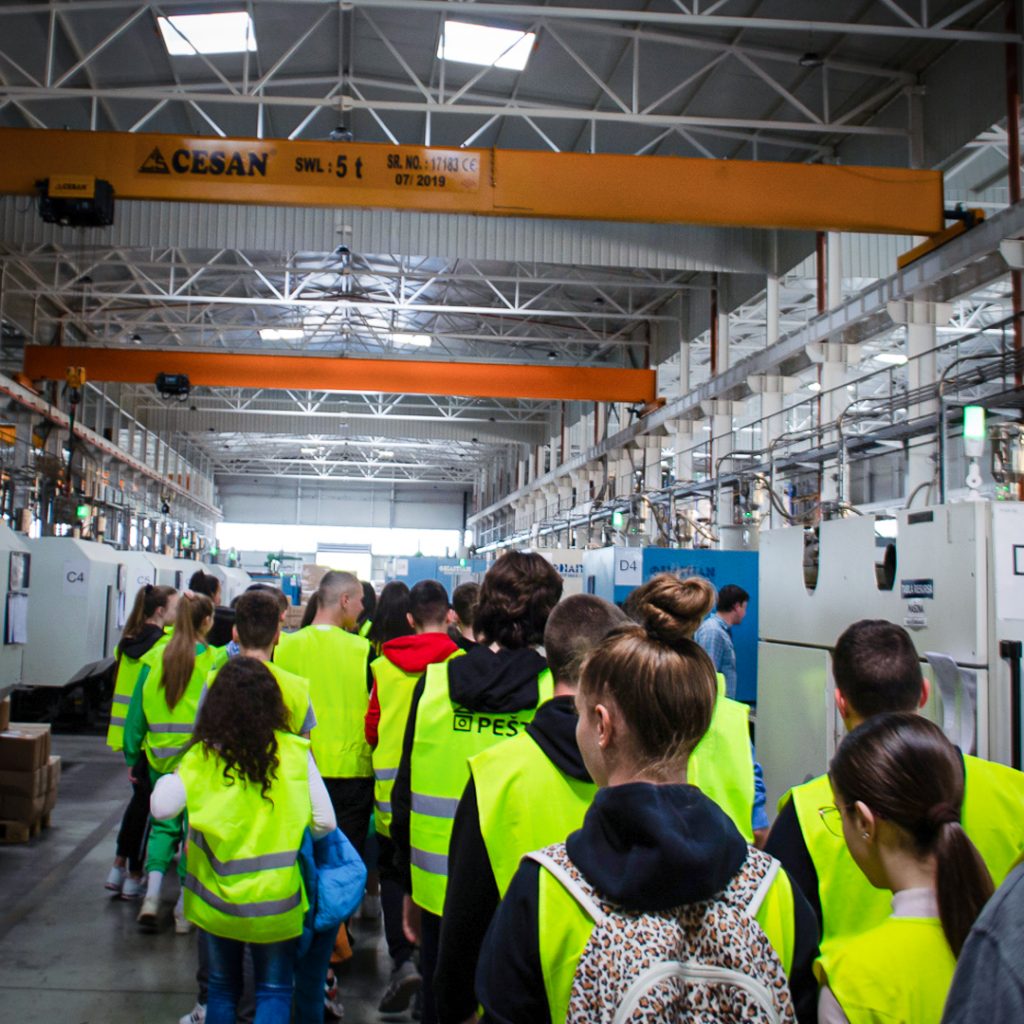 GETTING TO KNOW PEŠTAN COMPANY
During the visit, they had the opportunity to visit the production facilities, laboratory, and tool shop, and after the tour, they got acquainted with the company through a short presentation that contained basic information about Peštan's products, and the way our company operates.
PUPILS SHOWED INTEREST IN THE COMPANY
We were pleasantly surprised by the interest they showed as well as by the questions they asked, which showed us that they liked the company and wanted to know as much as possible.
We hope that the students of both schools brought positive experiences from this visit and that one day, after finishing school, some of them will become part of Peštan and contribute their knowledge and skills to our company.