This spring, Peštan is especially attractive to visitors from the region, so in the last few days, we had the opportunity to host two companies from Split, but also engineers and architects from Bosnia and Herzegovina.
Improvements in production processes as well as the expansion of the assortment that followed in the previous few years, further increase the attractiveness of visits, so associates who hung out with us before the pandemic circumstances are able to notice the novelties in touring the company.
REPRESENTATIVES FROM THE CROATIAN COMPANY "TROMONT"
Representatives of the first company from Split were representatives of the company "Tromont", which deals with the design, construction of facilities, but also the implementation of thermal, hydro and electrical installations, and we were visited by 4 representatives. This visit is of great importance for the development of the market and future projects in Croatia.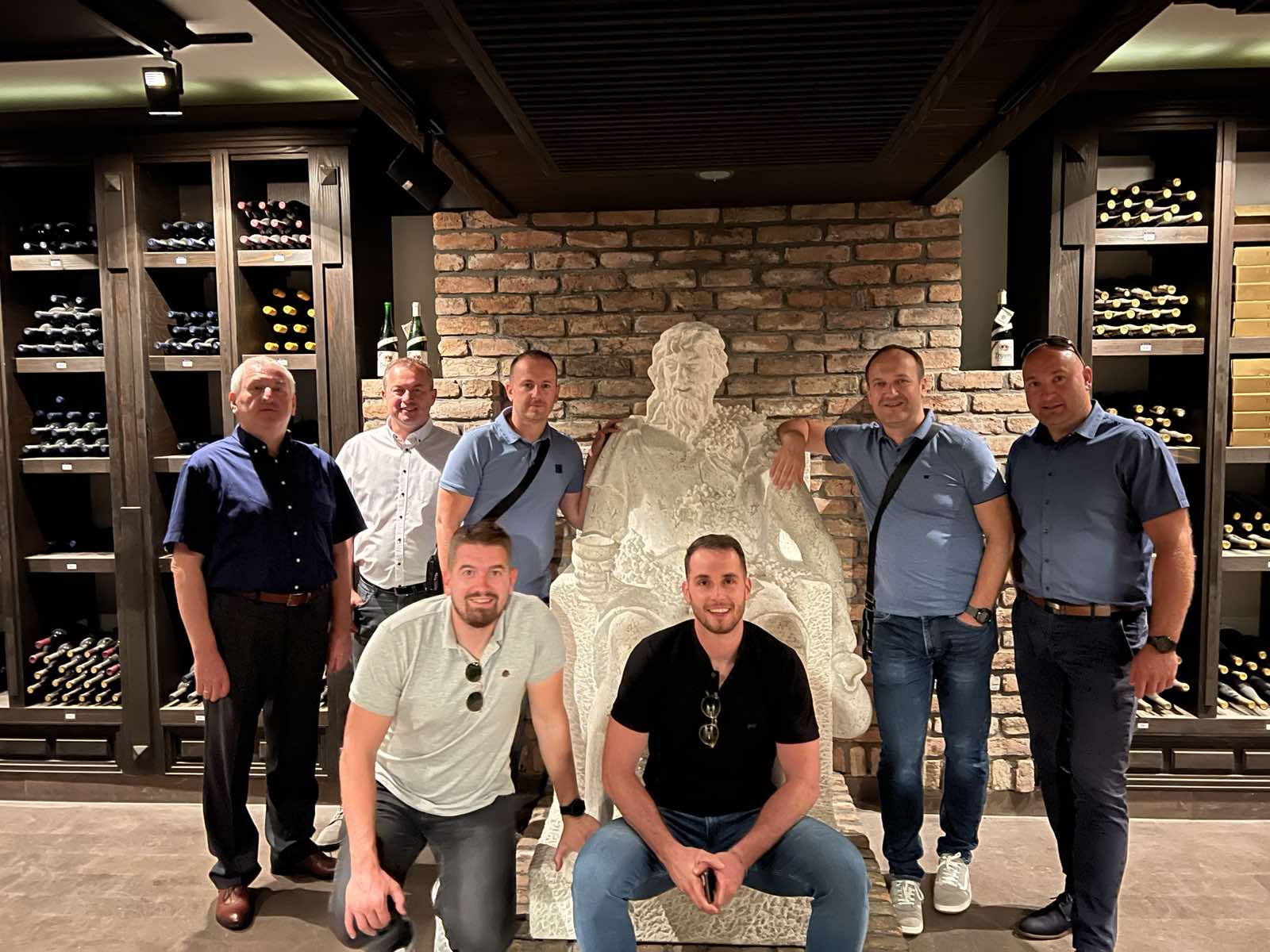 "BRODOMERKUR", SPLIT
The second visit was the visit of the company "Brodomerkur", also from Split. "Brodomerkur" is a trading company for the sale of construction materials, specializing in the sale and distribution of industrial products, technical goods, and consumer goods. "Brodomerkur" has been the authorized representative of the Peštan company since 2020, and this time were 11 representatives.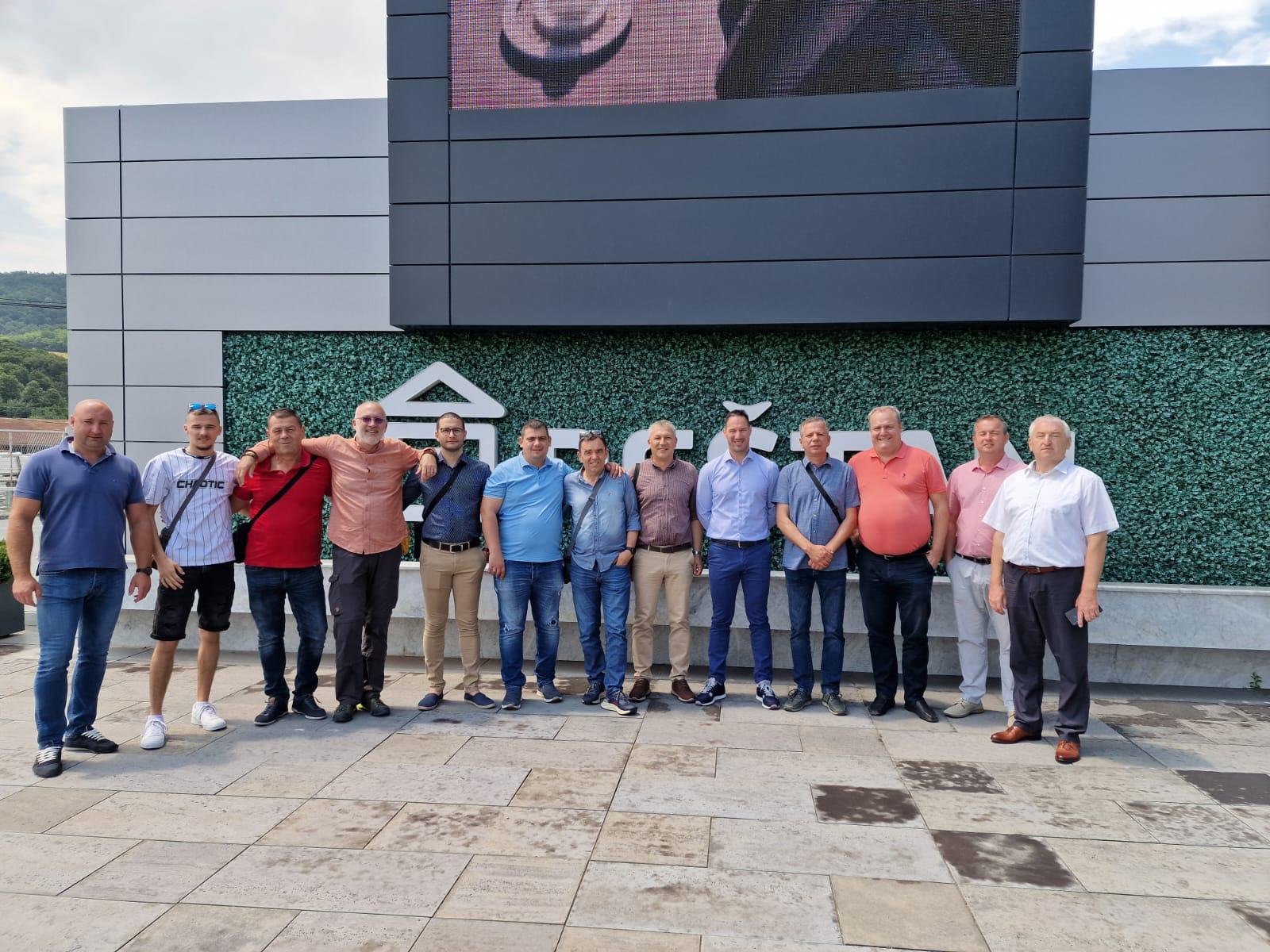 ENGINEERS FROM BOSNIA AND HERZEGOVINA
A group of 15 engineers and architects from Bosnia and Herzegovina visited us last week. This visit of the architects from the companies "Saraj Engineering", "Hydrocontrol", "JP Autoceste FBIH", and "Institute of Hydrotechnics" was also important and the opportunity to exchange experiences with visitors from the Sarajevo region and to strengthen the cooperation.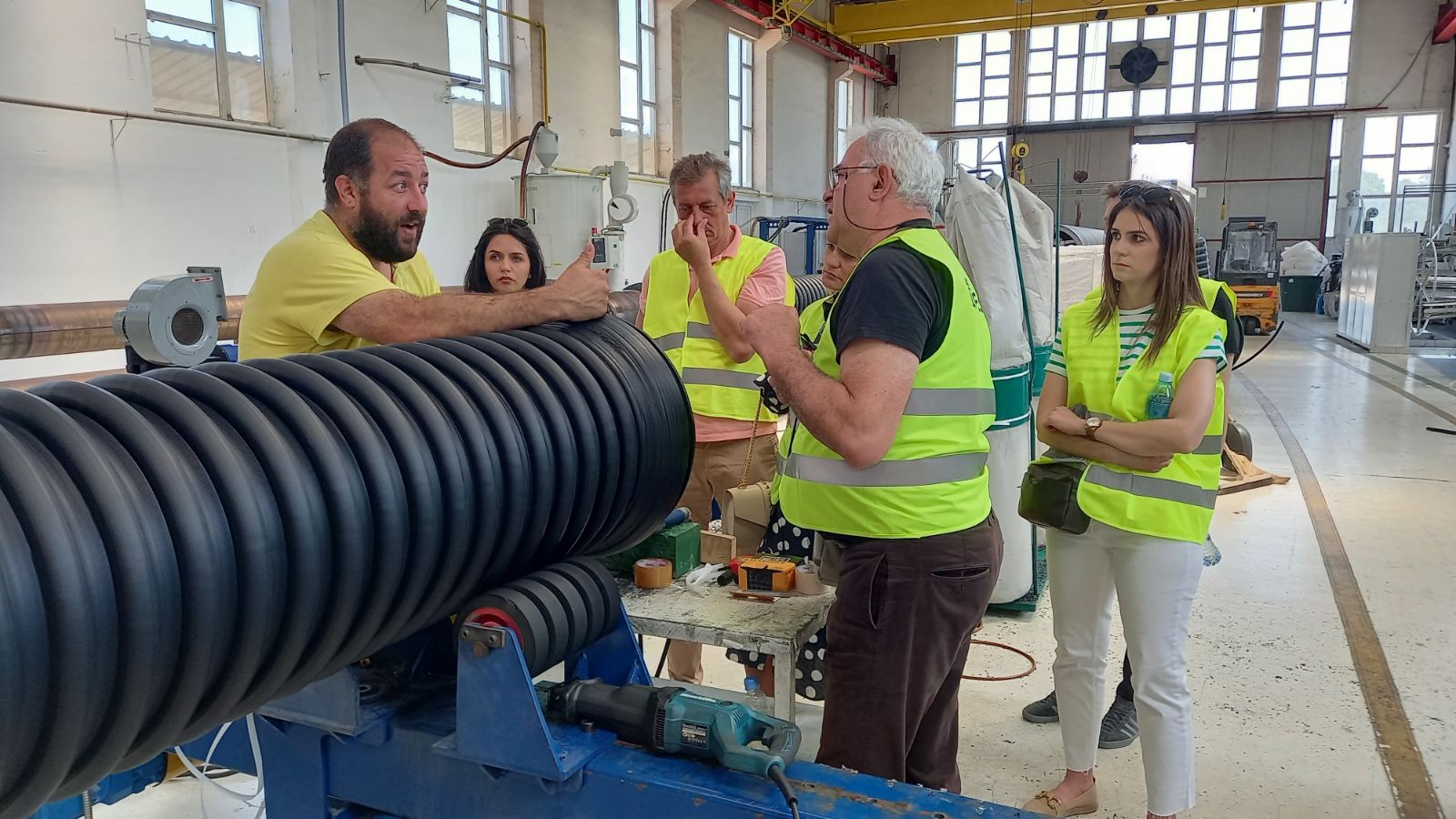 PRESENTATION OF THE PEŠTAN COMPANY AND SOCIALIZING WITH OUR EMPLOYEES
Sales representatives and Technical Support took the guests on a tour of the company, primarily the production and logistics center in Bukovik. After visiting the production facilities, a presentation was prepared for our guests, which was held by representatives from the Technical Support service in order to get better visitors acquainted with the product assortment and novelties of Peštan.
In the end, as our customs dictate, every visit must be spiced with good wine and music, so this time the guests from the neighborhood enjoyed socializing at dinner and a pleasant atmosphere with our colleagues.
We hope that they will remember this visit and that we will socialize even more in the future and further strengthen the existing cooperation.