The PVC assortment consists of pipes and fittings intended for street sewerage systems. The PVC pipe and fitting system is universal and can be used to remove all types of wastewater and rainwater in civil engineering systems. The Peštan PVC pipes and fittings assortment for street sewer systems includes pipes and fittings manufactured from the highest quality polyvinyl chloride, PVC, in diameters from Ø110 to Ø630.
Taking into account the requirements of the market and the needs of our customers, we constantly strive to adapt and improve the existing range of products and even add new products when the needs of customers require that. The assortment is larger now for two products;  PVC Excentric reducer and PVC Clap valve.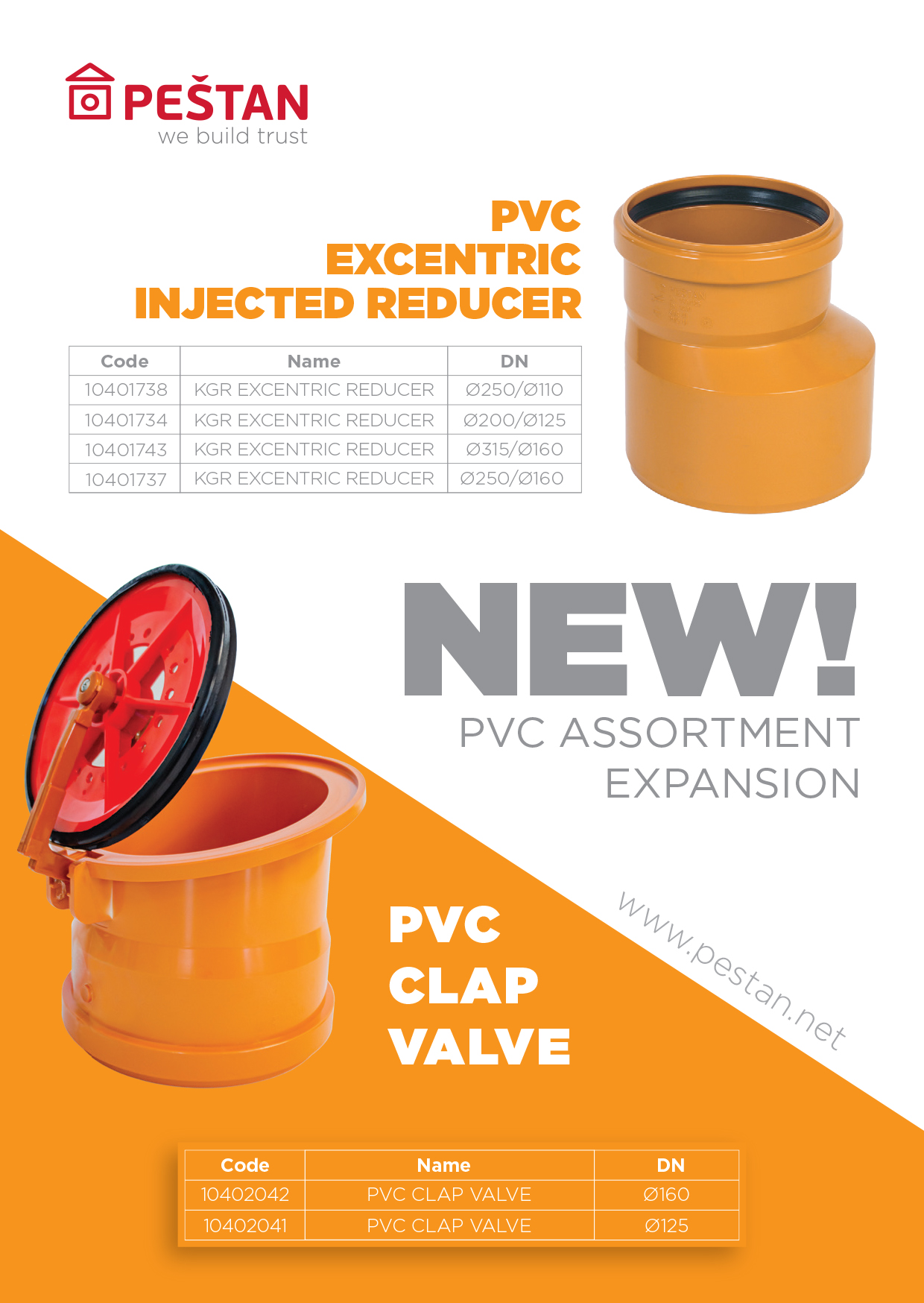 New available diameters of PVC Excentric reducer are:
Ø 200/125, Ø 250/110, Ø 315/110, Ø 315/160.
Available PVC Clap valve diameters are:
Ø 125, Ø 160
We remind you that Peštan products are manufactured according to European standards, as evidenced by the international certificates for the quality of products that the company owns.