On Friday, 21.2.2020. company Peštan was visited by the guests from Croatia. Key people of Istar's water supply, Engineering – Projecting Group, Kapitel, Kedo Group, APZ Hidra, and head engineer of STRABAG AG (Direction MT/CC – Civil engineering).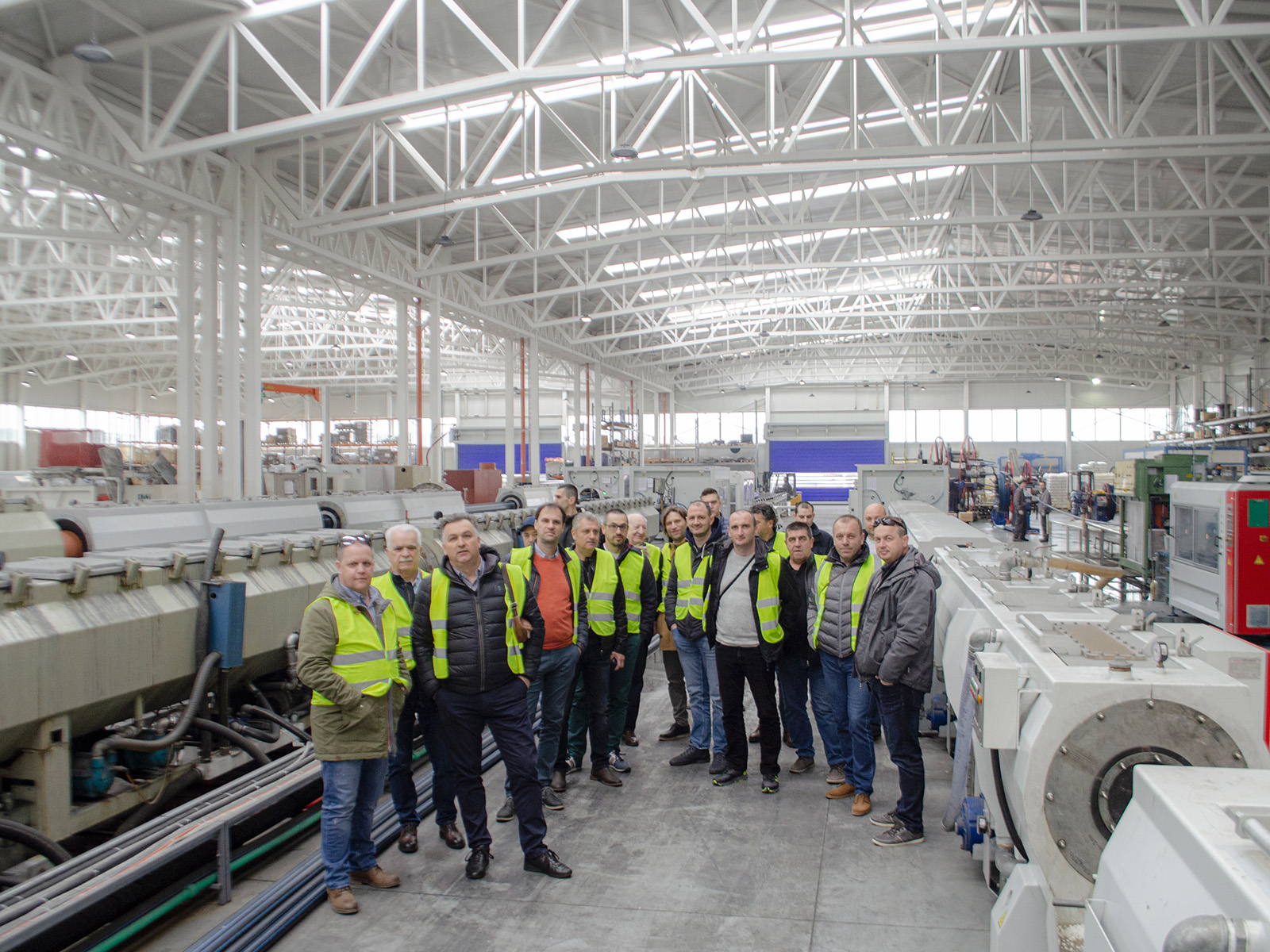 They toured all the facilities and storage spaces and became familiar with the production process. They were pleasantly surprised by the company size as well as the market position that Peštan has in the region and world, as well as facility modernization and quality control that Peštan constantly invests in.
Grateful on the hospitality of Peštan, the guests expressed their wish for the continuation of good cooperation.