Deepening cooperation and maintaining positive business relationships with existing and potential associates is always in the first place. That is why we often have the opportunity to organize socializing and group visits to the company, in order to better present what we do and present the production of the products to our associates.
Last week 2 groups with more than 60 visitors visited us. Representatives of the companies we cooperate with, IKA from Slovenia and Singularia from Bosnia and Herzegovina, organized a visit of their associates and installers and together with us hosted these groups.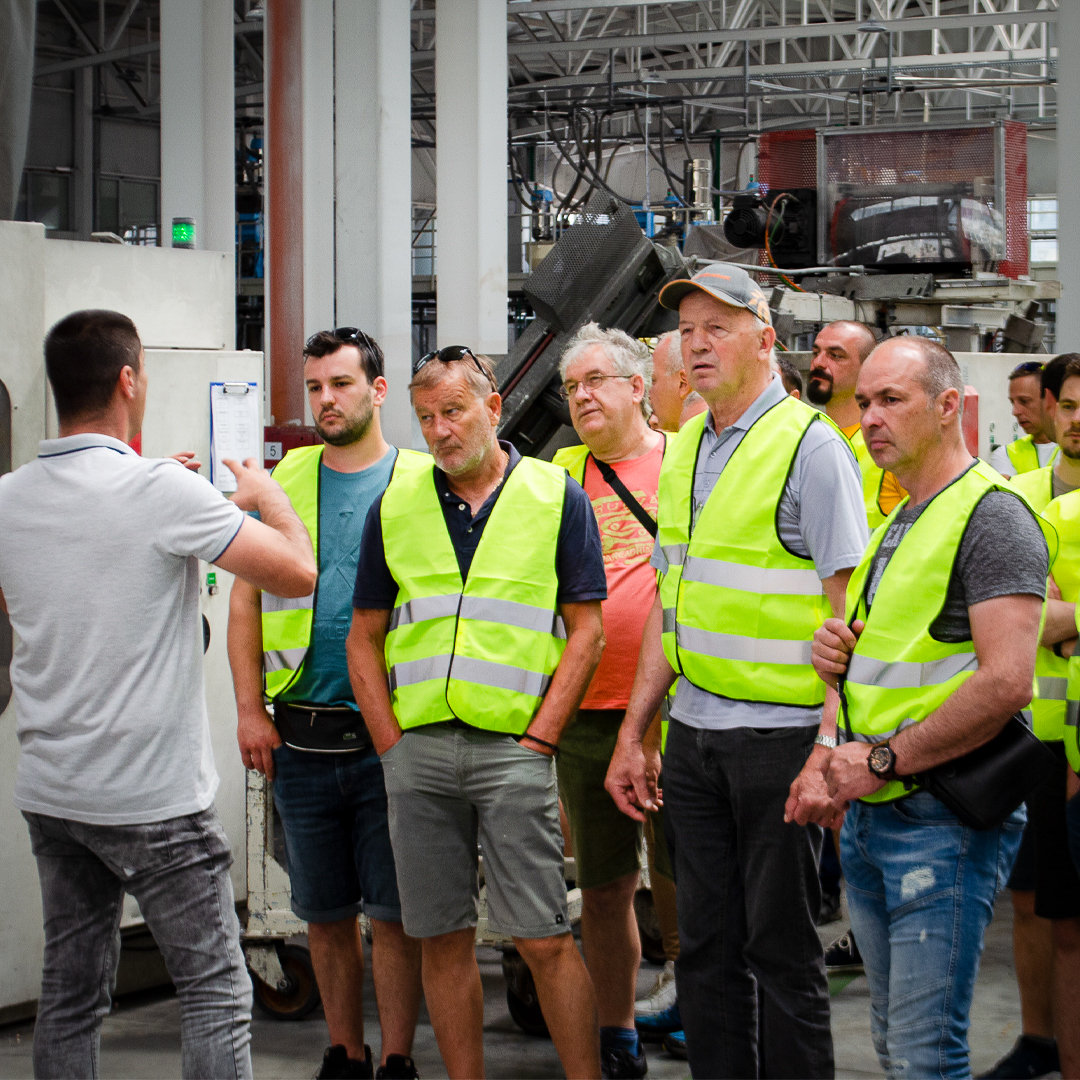 In accordance with the nature of this group's work, the focus of the presentation was on the technical characteristics of our products, production processes, and quality control, where engineers from the Technical Support tried to present the company and product assortment in the best possible way. When it comes to real experts in their field, there is always a quality discussion and technical questions, which we are happy to answer.
Of course, such visits cannot pass without pleasant gatherings in the restaurant, and the positive comments of satisfied visitors always motivate us even more.