This year, the construction fair in Belgrade will be held from April 27 to April 30, 2022. During the 4 days, visitors and participants will have the opportunity to get acquainted with the most modern materials, construction machines, devices, and tools used in construction, as well as new technologies and materials for insulation from moisture and noise.
WE ARE EXPECTING YOU IN THE SAME PLACE
After a two-year break and a large number of exhibitors announced, we hope that the incomparable fair atmosphere will motivate visitors to come in large numbers because this unique international event is an ideal place for meetings, appointments, and developing cooperation with future associates and customers.
Peštan company is located at the same well-known place in Hall 4, on stands 4000, 4001 and 4002, where kind colleagues will be happy to welcome everyone and give advice if necessary.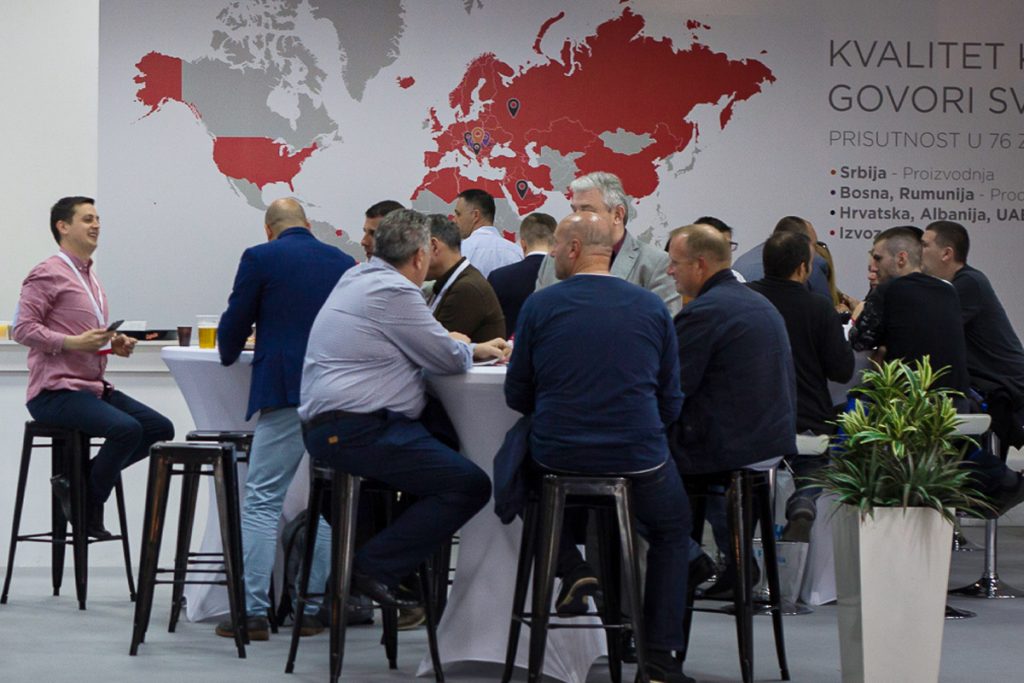 NOVELTIES AND WELL-KNOWN PRODUCTS
We cant wait to meet other participants and visitors and find out the new achievements in the construction industry, and we will do our best to present our well-known products, without them is almost impossible to imagine finishing construction projects, but also all the novelties that we worked on in the past period.
Visitors will have the opportunity to get acquainted with the complete system solution for the bathroom presented in a completely original way, which includes visible installations of S-Line pipes and fittings, PPR, HTPP, but also the bathroom assortment, which includes Confluo drains and Fluenta sanitary ware and built-in elements too.
COME FOR COFFEE
Besides this exhibition part, indispensable on the stand of the Peštan company is our cafe where you can talk to our representatives in a slightly more relaxed atmosphere and with coffee. Welcome!