When we need to decorate the bathroom, we usually think about how to create a balance between design, functionality, desires, and possibilities, and then between price and quality. Having all this in mind, especially during renovating when every millimeter in the space is important, we tried to turn obstacles into advantages and designed the FIT concealed flushing cistern.
Fluenta FIT is a concealed flushing cistern with a depth of only 80 mm. Due to the dimensions, it is suitable for fitting in the limited space, whether you are equipping a new bathroom or renovating the old one. With a great quality-price ratio, it is affordable and it fits into a limited budget, and with elegant lines of flushing plates, it fits perfectly in the modern-designed bathroom. Fluenta FIT has a strong metal construction (complete frame), and a silent hydraulic valve with a recognized NF certificate is for the rinsing.
With one of the Ring and Block flushing plates in several colors, your bathroom will exude a dose of elegance and harmony.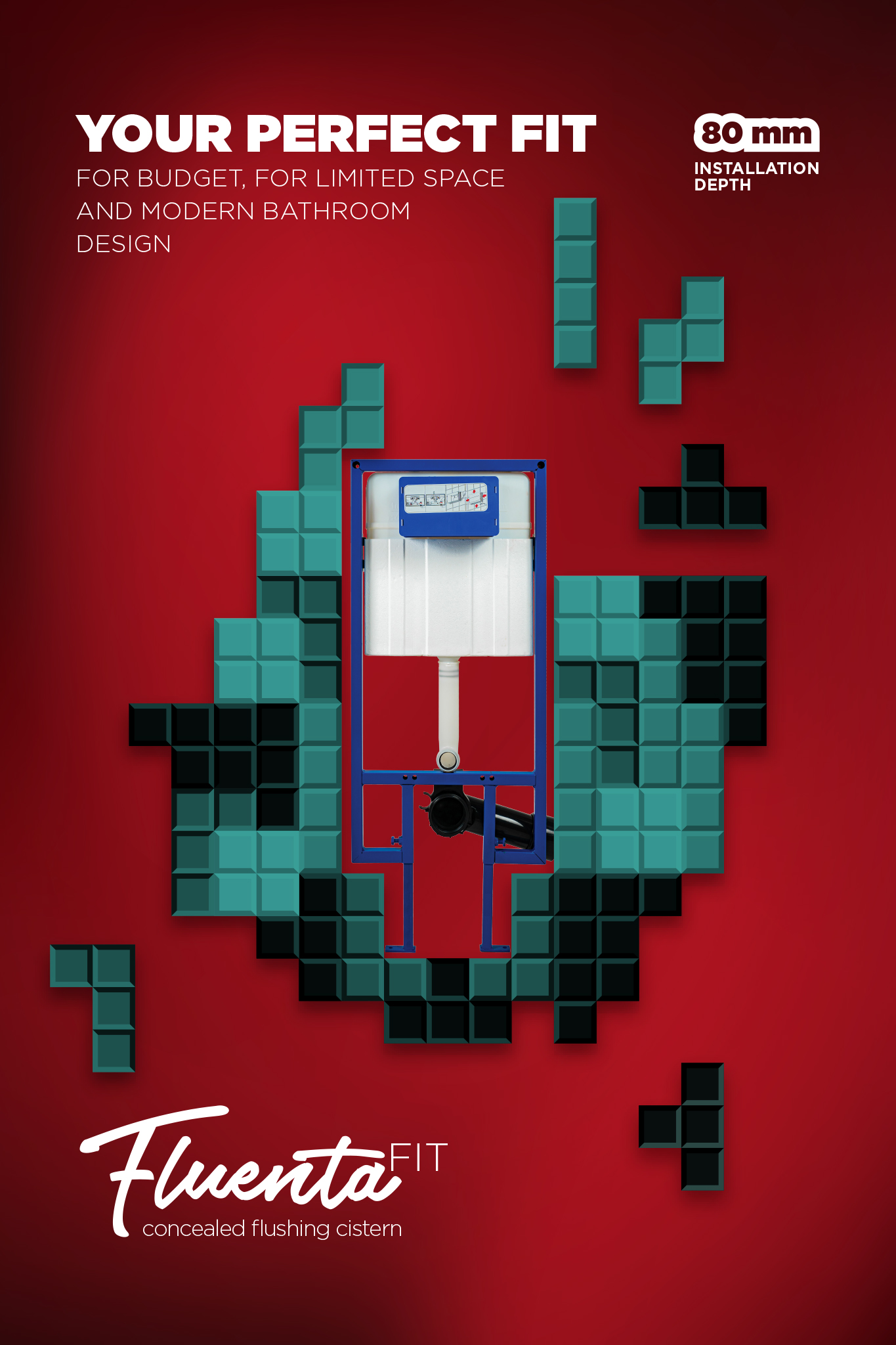 We cannot increase the space, but we can accommodate everything we need and make it functional by installing elements of smaller dimensions and practical bathroom solutions. You will be surprised when you see how little space is required to install the Fluenta FIT concealed flushing cistern, so when you renovate a bathroom, you will get more space to store the necessary items.
More information and technical details about this product can be found on the FLUENTA FIT page.