In line with the promotional strategy, Peštan has presented products and solutions at two international fairs in the past month. The Big 5 Dubai and the Belgrade Water Fair ended with a successful performance.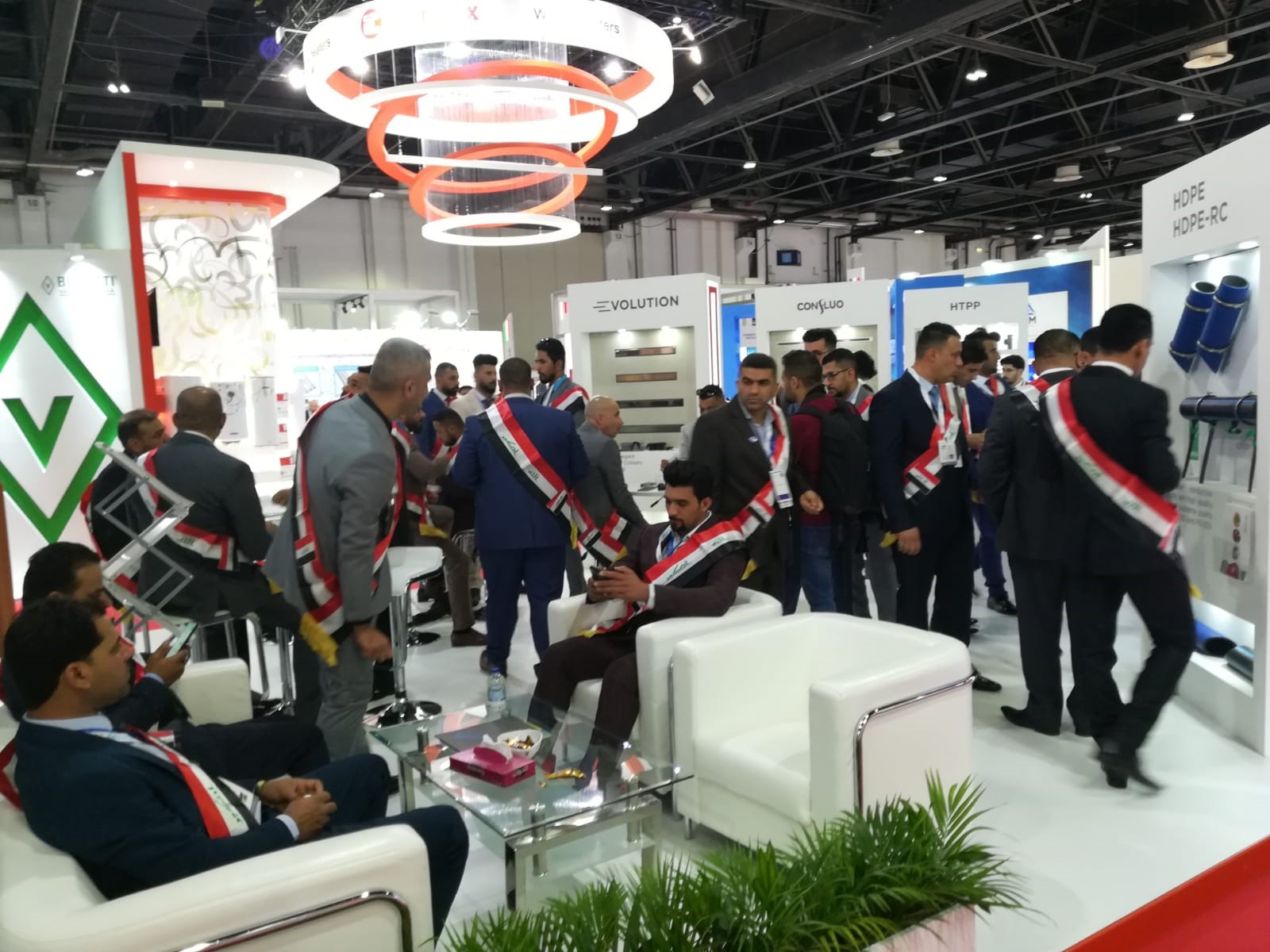 The Big 5 is a building fair that's held in Dubai, for the 40th time in a row, with over 2600 exhibitors from 64 countries across 110,000 m². The most attention on our stand was attracted by the products from the Confluo Frameless drain line as well as the Fluenta Rimless toilet cup. Appearance, presentations and socializing at the stand, now traditionally, was also enhanced by a group visit by Jafar's Iraqi associates. The central position of the stand and attractive design, according to the visitors this year, have brought the impression of dominance in the industry and communicated a serious approach of the company when it comes to the UAE market
At the slightly smaller but important and professional Water Fair in Belgrade this year we presented products and solutions in the field of civil engineering. When it comes to the product range, the special focus this year was on Spiropipe polyethylene tubes, so we showed the booth visitors what the joint of the two tubes welded by the electrofusion method looks like. In addition to samples, we also presented to the audience a film showing the complete production processes and the way of installation of Spiropipe pipes on the current collector project in Leskovac. In addition to Spiropipe, a sample of the new Armo pipe for transporting pressurized water, with an additional polypropylene protective layer, as well as the existing PP Strong pipe and fitting program, was presented to the public for the first time.
We can say that behind us are 2 more successful fair presentations where we tried to bring our solutions, products, and knowledge even closer to the visitors, as well as to be good hosts to existing and potential associates and with a pleasant atmosphere summarize our current and future plans and projects. This is the end of this year's fair season for the Peštan company, of course, with the desire and the will to be even better next year.